Nebraska Could Be First To Join Big Ten
Nebraska may become a member of the Big Ten Conference as early as Friday, the World-Herald of Omaha, Neb., reports.
The newspaper cites an unnamed executive at a Big 12 school who provided that timetable. It also cites two sources from other Big 12 schools who said that their athletic directors have been told to be ready for a briefing on "probable Big 12 changes" by week's end.
The World-Herald could not obtain confimation from Nebraska officials, but athletic director Tom Osborne acknowledged Tuesday that the timetable for major college realignment is accelerating.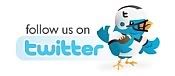 "I think before too long — I don't know exactly what that time frame is — we'll be able to put this to bed," Osborne said in his monthly appearance on the Husker Sports Network. "There's a lot of information we really don't have right now. Hopefully we'll get these put together in the next few days."
The World-Herald's report comes two days after a report that said the Big 12 has given Nebraska and Missouri an ultimatum: Reaffirm their commitment to the conference or defect to the Big Ten by the middle of this month. Both schools are rumored to be on the Big Ten's list of possible additions.
Nebraska chancellor Harvey Perlman is expected to discuss the school's plans with the Board of Regents at its Friday meeting in Lincoln, the World-Herald reports.
"Anything I would say regarding Nebraska's position or other schools in the Big 12 would be pure speculation. And I don't think that's very helpful," Osborne said in the radio interview.