Browse:
Home
→
Serena Williams
→ Serena Williams Could Be Fined $500K For Nude Pose In ESPN The Magazine
Serena Williams Could Be Fined $500K For Nude Pose In ESPN The Magazine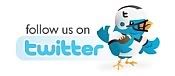 According to the Hindustan Times,  tennis' #1 player Serena Williams has posed nude for this month's special Body issue of ESPN Magazine. While fans are loving the open stance of the tennis ace, the International Tennis Federation is not amused. The ITA is contemplating stripping the world no. 1 of her berth in the 2010 Australian Open. Further, she can be banned and fined $500,000. Just a month ago, Serena was fined $10,000 for threatening a line judge at the US Open.

CONTINUE READING
Reaction:
In 2007, Serena posed nude for Jane Magazine in a more revealing shot than the one above in ESPN the Magazine "The Body" Issue and wasn't up for suspension or a fine then, why now?
As soon as Serena scares a referee and becomes #1 in the world, all of a sudden people want suspend her from the 2010 Australian Open and fine her $500,000 for a photo in a sports magazine, UNBELIVABLE!!!
Its not like she's posing for Playboy or Hustler, it's ESPN, a sports magazine, which is what she does for a living, play SPORTS!!! They must need money, want someone else to win or just jealous they don't have the body, abilities and intelligence she has, because this is absolutely ridiculous. They may even be scared she would scare an Australian Open referee, who knows.
My biggest issue and question is why now, when she's been doing these photo shoots for years now?